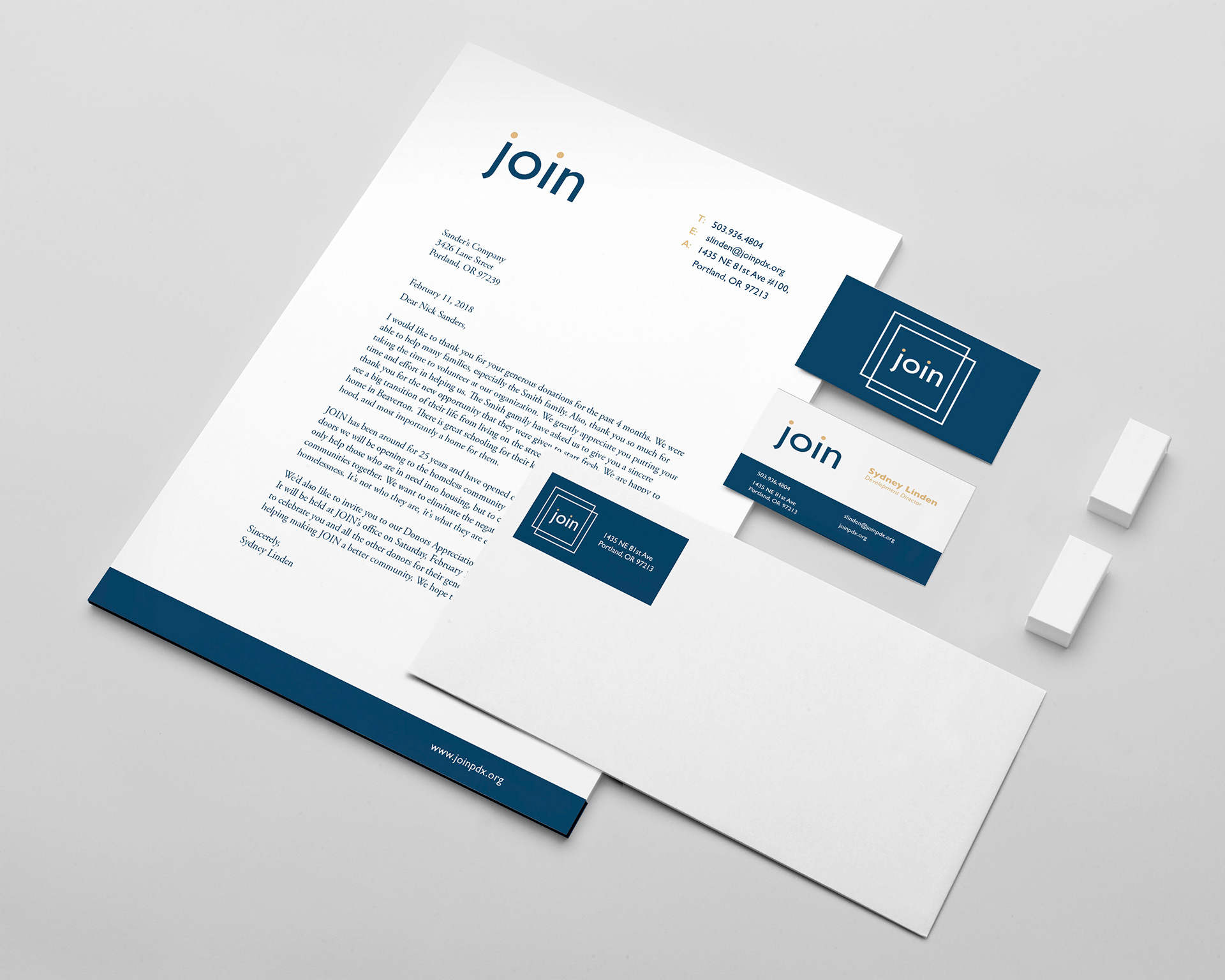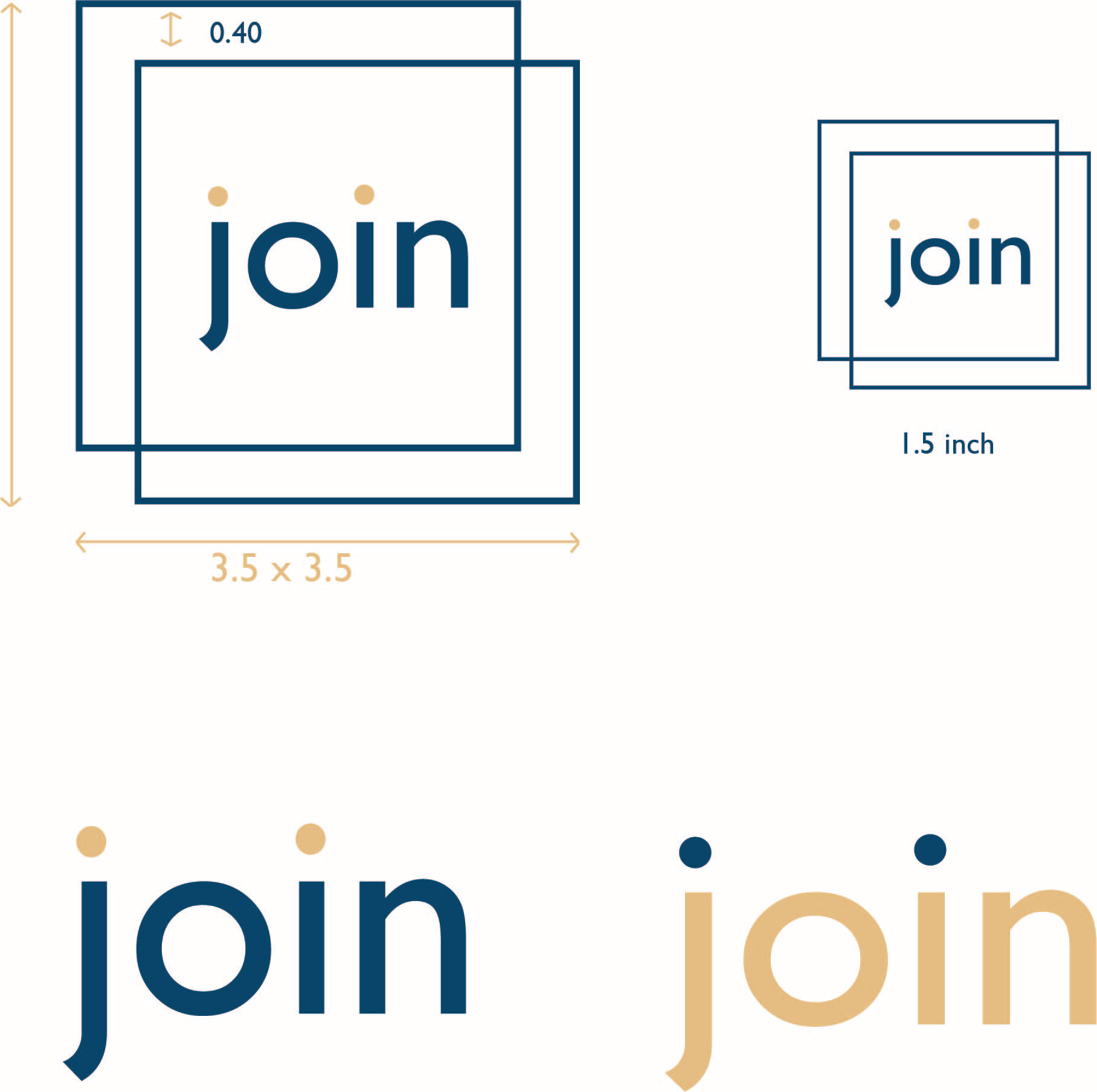 Our final logo consists of the word "join" centered inside two overlapping squares. The two squares represent the two communities: the housed and houseless. They are brought together by Join. This mark not only tells Join's story, but it also represents Join's goal: connecting the housed and houseless communities. 

The two primary colors consists of a navy blue and a beige. The navy blue is used to represent professional branding as well as the serious tone of Join. Beige on the other hand contrasts well with the navy blue, but it also was chosen to invoke the warmth and geniality of Join. White is chosen as our supporting color. It's a versatile color that works well with both the navy blue and beige.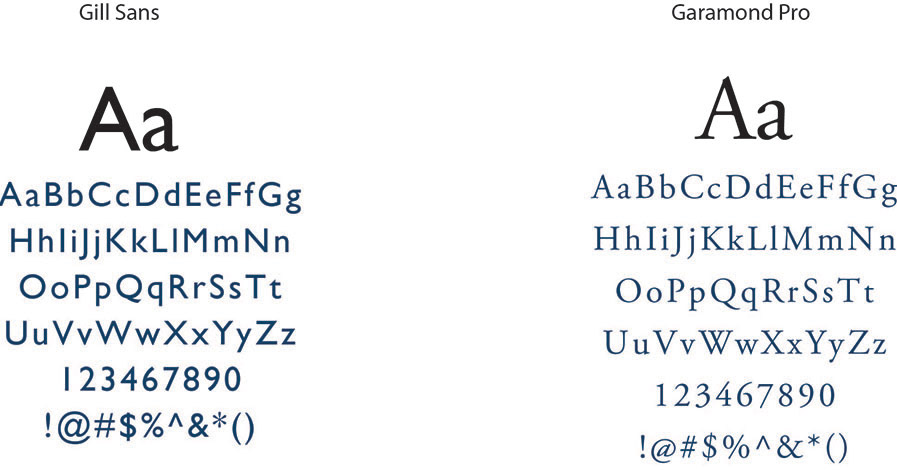 Gill Sans is used as our primary typeface, and Garamond Pro is chosen as a supporting secondary typeface.